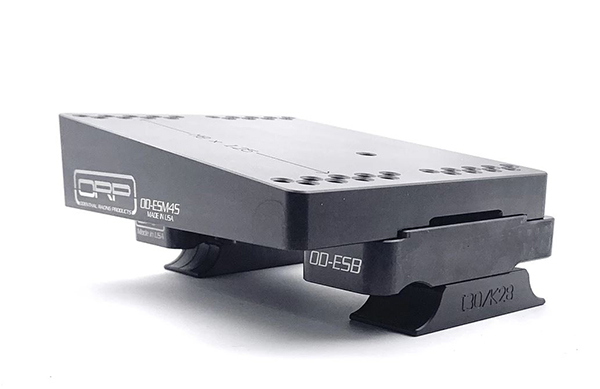 See details
Odenthal Briggs 206 Motor Mount (Euro)
Includes K-28/I-30 Clamps
Odenthals's 8 degree 4-cycle EZ Set slider mount is the most rigid 4-cycle mount on the market and is highly recommended by Briggs and Stratton. Their 4-cycle mount has gone through many revisions over the years and our latest version is a streamlined design. They have added many more mounting holes which allows more offset, the ability to run the clutch inboard, and a bit lighter. Its sleek design and black anodize finish allow it to look good on any chassis. This mount is available with our standard base plate or our chassis specific 30x92mm and 30x90mm Euro style base plate as shown in the photos. The standard base option is our most popular and universal but if you have a 30x92mm or 30x90mm chassis we highly recommend going with the Euro style option. The Euro style option allows for the chassis to be fully cradled on both frame rails and the Euro clamps are designed to be dished in the middle to prevent them from being struck by curbing and ripped off the kart. Other sizes in the Euro will be available in the future.
---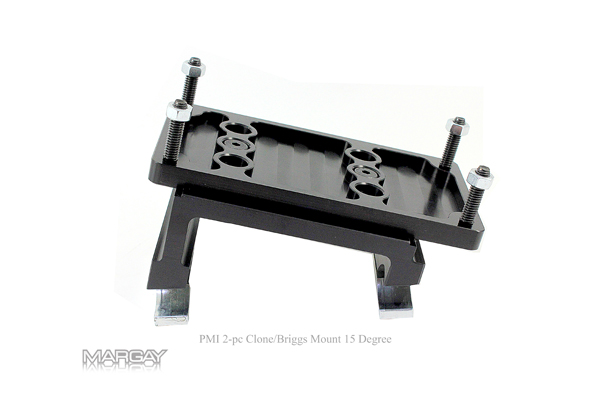 See details
PMI 2-pc Clone/Briggs Mount 8 Degree
This billet engine mount is the perfect mount for the LO206 application. It features an 8 degree angle, and has an independent top plate so that the engine can be adjusted laterally for easy installation regardless of seat size. Mount includes all hardware, including the bottom butterflies.
---