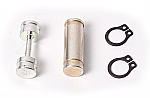 See details
Hilliard Tuning Shoe Weights
Need a little extra engagement on the clutch but can't get there with the springs? Using these adjustable weights in the clutch shoes can help get your clutch dialed in finer increment.
---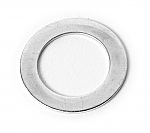 See details
Hilliard 3/4" Clutch Washer
Too much play in your clutch or clutch drum? These 3/4" washers can help close the gap and keep your engine running properly. Having the right amount of play in the clutch is vital to both its function and longevity.
---