New Product Update
We've come up with a really trick new part to clean up the steering bushing, upper fairing mount, beacon mounting and steering lock area of the kart.
Designed here at Margay and made in the USA our new kit is like a Swiss Army knife for a kart.  We've combined the upper steering bushing and upper fairing mounts and integrated a steering lock while also adding provisions for mounting your MyChron beacon and TaG ignition components.  And just for good measure, we made it considerably lighter than the traditional pieces that it replaces.
We think it looks pretty sexy too...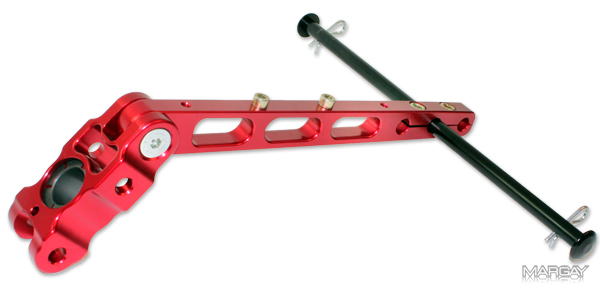 Notice that the fairing mounting pins are retained on the inside of the faring...unlike most euro karts which have those nasty looking clips outside the fairing...
And speaking of euro karts, we make a version for 20mm steering shafts too...
Check out our new SBTLFM-1 here.